Baltkran is certified by ISO 9001-2000 to design, construct, manufacture, implement mounting and technical maintenance of lifting equipment, and to produce steel and iron cast.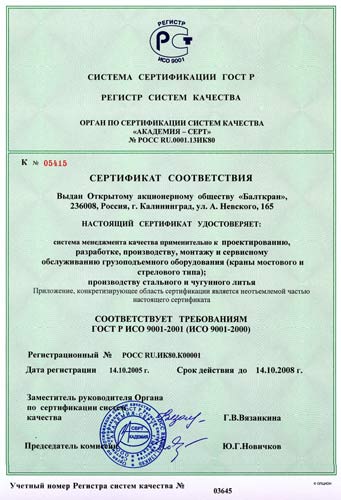 Major production sectors are certified by leading Quality Control Departments of Russia, Great Britain, Germany, Norway and others.
Export production is inspected by German Lloyd, English Lloyd, Lloyd's Register, Det Norske Veritas, TUF, RosTechNadzor, RosAtomNadzor and others.